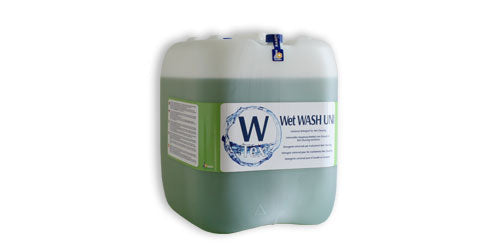 WET WASH is a professional universal high quality detergent for use in all Wet Cleaning processes. Despite its powerful degreasing properties it does not stress fibres, making it ideal for washing garments that in the past could only be washed in perc.
It has chemical and physical characteristics that prevent felting and shrinking.
WET WASH contains substances that nourish fibres, preventing them from deterioration caused by repeated washing and treating.