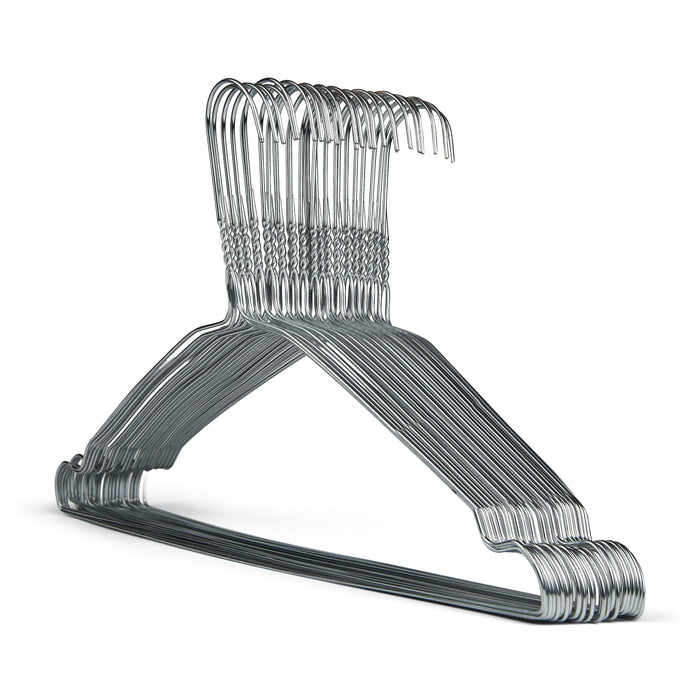 Notched Silver Metal Wire Coat Hangers 13G 500 Box
Features
Ideal for use with suits, shirts, blouses, trousers, skirts, dresses etc.
Tough, bright, non-marking galvanised silver finish. 
Smooth finish with rounded smooth end.
13 gauge ..Stronger than 13.5 or 14 gauge.
Please note that 13 gauge (British Standard Wire Gauge) is 2.337mm but standard manufacturing tolerances mean that the wire may +/- 10% of this measurement. 
Available in plain or notched style.
Size: Width 16" (40cm) approx.