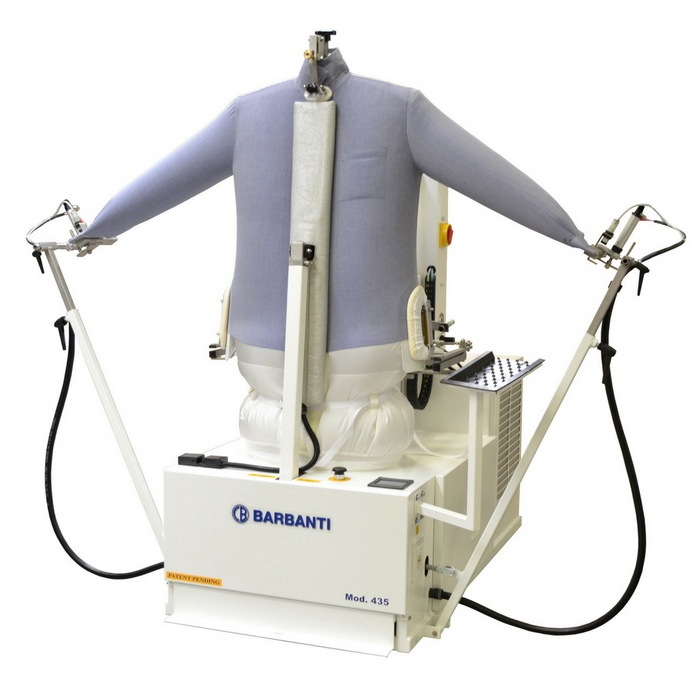 Barbanti 435 Shirt Finisher
UP TO 25% FUTHER DISCOUNT AVALIABLE
Are You A New Or Registered Dry Cleaner/Launderette?
Call Now On 0330 1331698 or Click The Get In Touch Button
 To Check If Your Business Is Eligible For Further Discounts.
Finance Available
Shirt finisher 435
Cheap, simple, for high production
Automatic form finisher for the drying and finishing of shirts. The machine power and the new employed solutions provide, besides top finishing quality, also high productivity.
Tensioning carriage and sleeve arms.
Available steam heated or electrically heated.
Standard features
Electronic control panel
Condensate recovery system (for steam heated version)
Adjustable shoulders, from small to large sizes
Sleeve arms
Flat cuff clamps with photocell
Pneumatic back and side clamping
Automatic garment length detection
Heated front blade
Iron connection facility (without iron)
Height adjustable machine
New touch screen computer, user friendly and straightforward with integrated piece counter and troubleshooting function.